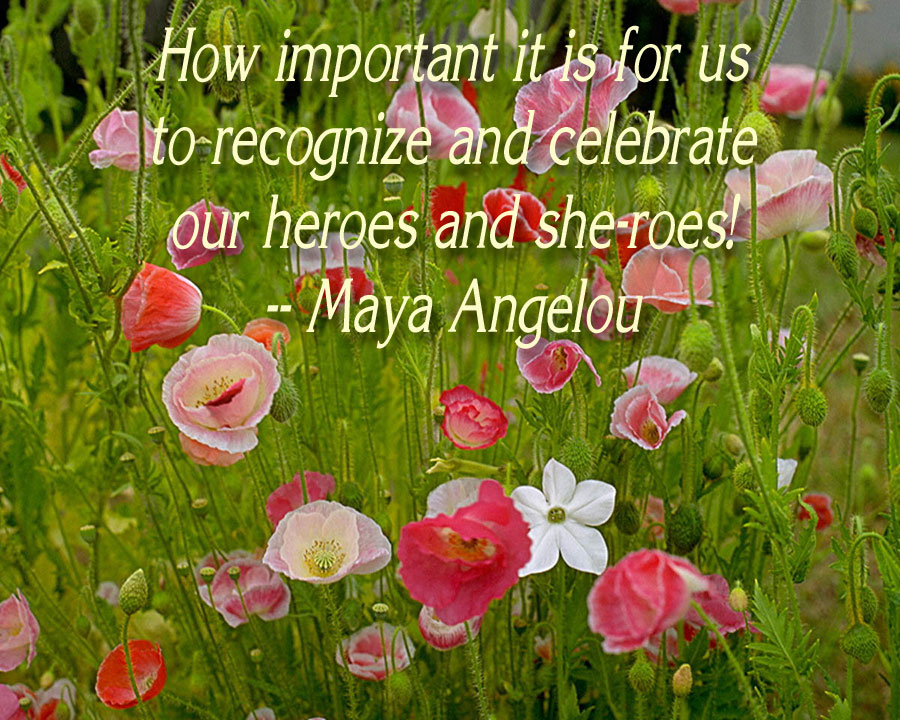 Honor
Today - and every day - honor those who have invested time to bringing peace and stability to our world. We often take for granted what we have, and don't fully realize the struggles that many others go through.
How to Maintain Your Weight during the Holidays
Debbie Mandel, BellaOnline's Stress Management Editor
The holidays are noted for weight gain, but what if it were possible not to gain any weight at all? You can counteract the excesses of the season: De-clutter and lose weight. This cause and effect works because there is an emotional component in both clutter and overeating.
Winter Past Time
Letta Meinen, BellaOnline's Golf Editor
A review of the latest Golf Magazine article on Fashion models who are professional golfers.
Further Into The Astral Afterlife
Meeting my Dad after he had moved further into the Astral plane post-mortem, and how he later came to a Spiritualist demonstration I was at.
STOP Negative Thinking
It is not unusual to set a goal which you feel great about, but then encounter a deluge of negative thoughts surrounding the goal. Thought Stopping terminates negative unwanted thoughts before they have a chance to do damage.
No Palladium Bullion Coin In The Future
Donít expect to see a new palladium bullion coin anytime soon. A new study released by the U.S. Mint concluded that there would be an insufficient demand for any type of palladium bullion or numismatic coin to make its issuance profitable. The potential market for palladium coins is very small and w
| Google+ |
E D I T O R R E C O M M E N D E D
iPad Tablet Computer


The iPad is a great tablet computer for surfing the net, checking email, playing games - all while being light and portable.
Fat Wild & Free Canvas Bag


Cart your grocery or your exercise clothes with this multi-purpose canvas bag that expresses how you feel inside while being functional. Click on graphic for larger image.
Spectorsoft EBlaster 6.0 Security and Monitor Soft


Installed in less than five minutes the eblaster software monitors the online activity of children. Providing email alerts to the designated email whenever a child receives or sends an email. Also, allows monitoring of chat rooms, key strokes, and instant messages. See who is talking to your child online.